September 2017 fresh and almost new antenna setup was placed on the roof. This was replacing my old set up which has been active since 2010 and worked fine and has successfully survived several storms. The time has come to replace the old setup for a new one.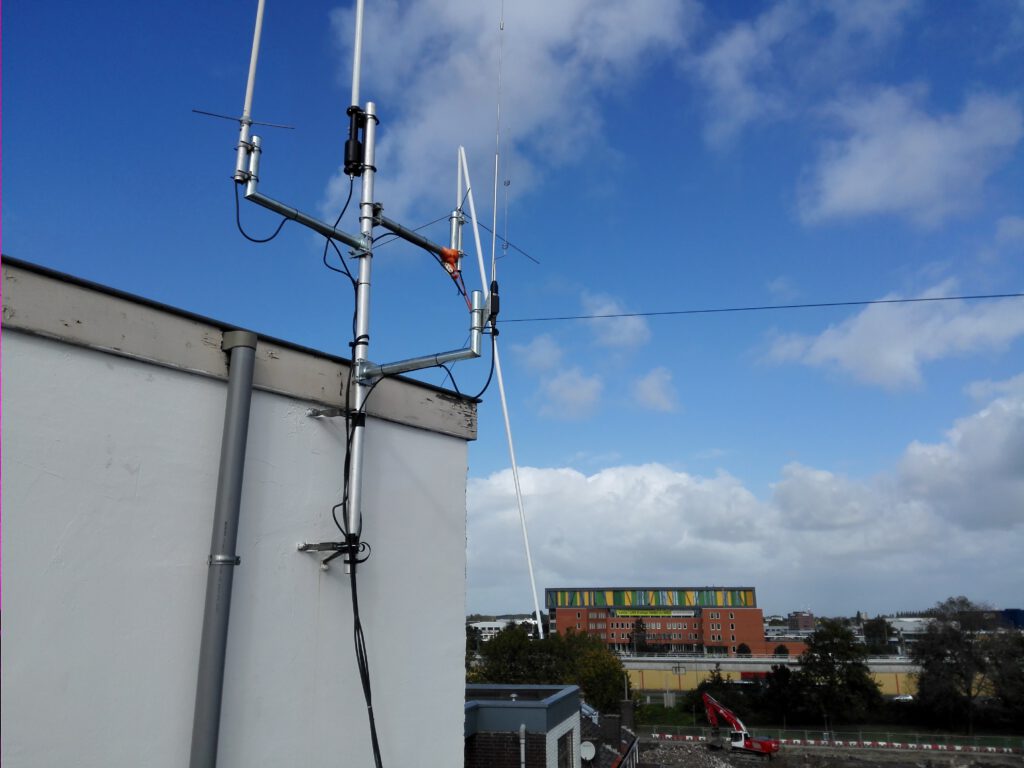 Shortly after I placed this in September 2017 on the roof, my diamond X300 broke during a storm.  The seller told me that it has to do with material fatigue and I got my replacement which was not an X300, but it was x200, but it could do the same so for me, that was not a problem.
And then came June 2019, the night from 5 to 6 June 2019 a severe storm (10 Beaufort) came by and hit my HF antenna (Falcon OUT-250f) hard, causing it to snap into two (see the picture)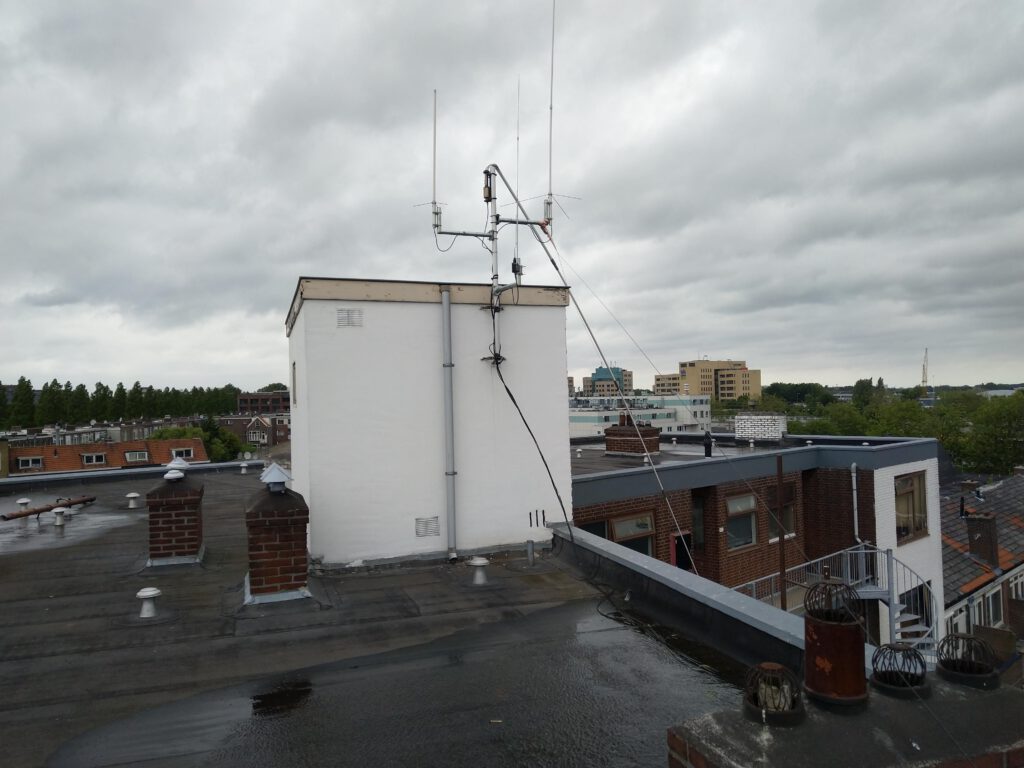 Because of this, I had to climb onto the roof to secure it. At that moment it was quite windy and too dangerous to take it completely down "I will do that another day" I thought. It took almost a week before the wind lay down, and I dare to climb onto the roof. There the antenna was quickly dismantles and taken down safely.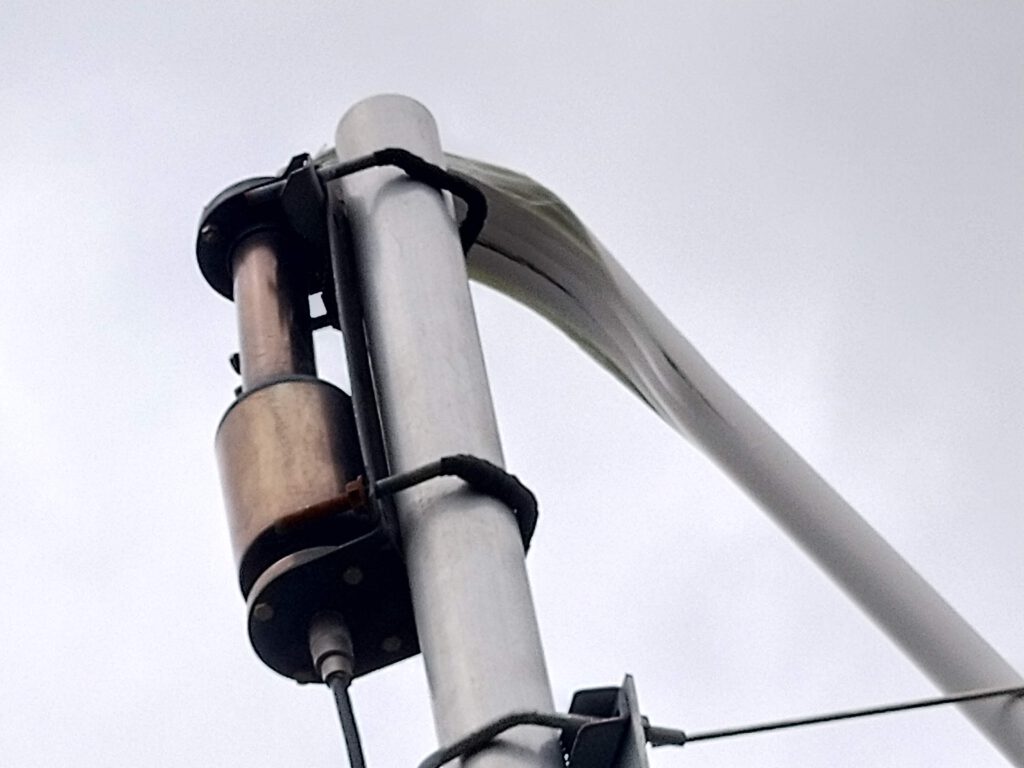 I'm looking for a new one replacing this one I'm not sure what, what I will use, I was thinking of an IMAX2000 which I had before and works very well, but I'm not sure at the moment. Until then I still can use my Endfed antenna. Which works fine, only with some contacts it's easier to confirm the QSO.