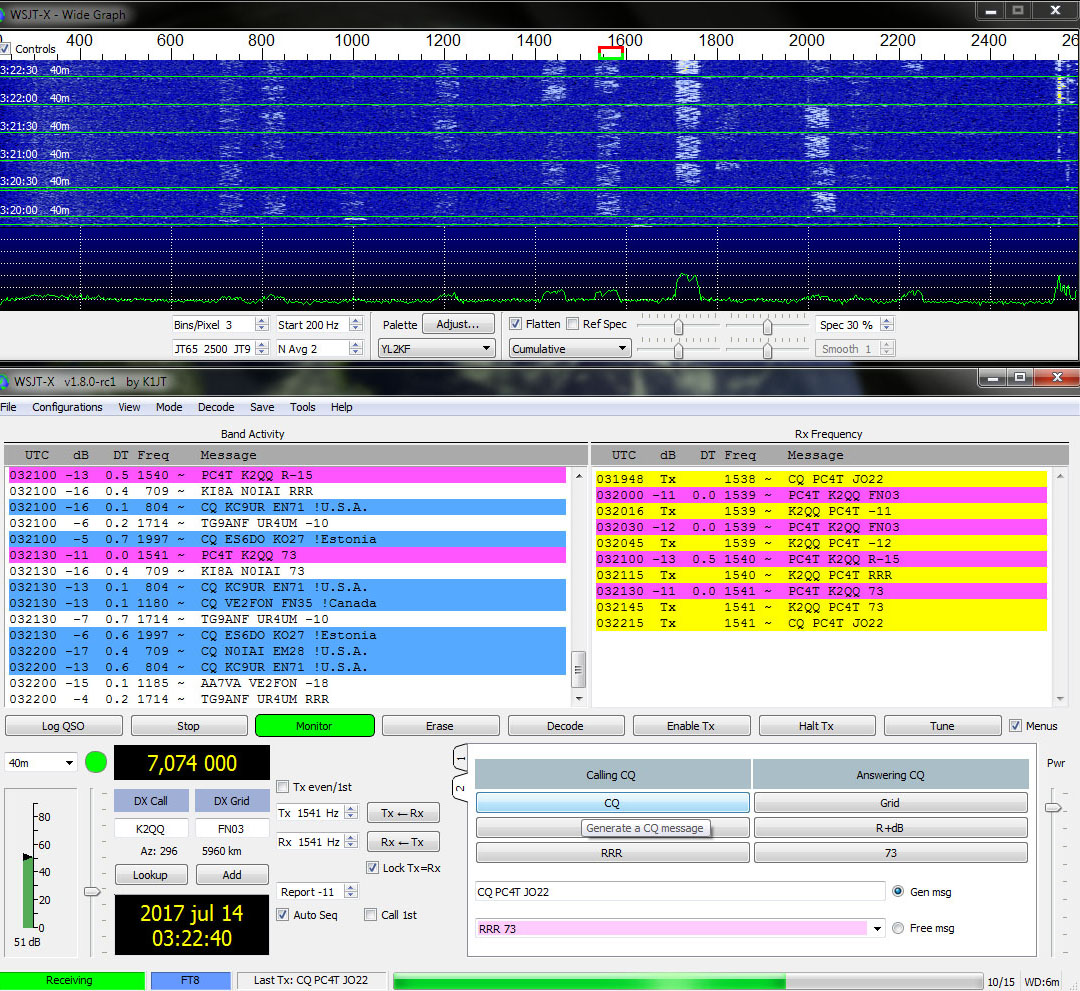 Last weeks, everything I heard was, "Have you tried FT8 yet?" or "PSK is disappearing because there is FT8!". Well, before I can give my opinion. I needed the use it first.
FT… what??
Before I tell you what happened, first, for those who don't know what I'm talking about.
FT8 is a digital mode used by radio amateurs. This mode was originally made for decoding weak signals. Such as Moon bouncing (send a signal to the moon, and it will be reflected by the moon and will return back to earth). Because of the distance and reflection of the moon surface, most of the signal strength will be lost before it's back to us. The great thing about FT8 is that you won't have to use high power (1-20w) is enough! And because the propagation is horrible at the moment, using this mode, I was able to make quickly a couple of QSOs.
Software installation
Thursday, September 13th. I installed WSJT-X, one of the applications to use FT8, to give it a go.
When you tune along the bands, you can hear FT8. It sounds like a pitch moving tone. (https://www.sigidwiki.com/wiki/FT8)
The application was quickly installed and configured (I remembered the time I was installing and configuring WSPR, beaconing software, which took me several hours to get it to work! In the end, it works fine.
But FT8 was very easy, and within a minute of 5 the first QSOs appearing on my screen. Great! eh… what's next? I didn't know. Well, luckily they invented Youtube!
After watching some other radio amateurs, I now knew what to do. And my first qso with Rik Smith (GM7VFR – Scotland) was there. And many did follow 😉
How does it work?
You'll get 15 seconds to transmit your information. If you're 1-2 seconds late, it is possible your message can't be decoded. That's why you need to synchronize your pc time. So the clock of every FT8 user will run exactly the same. And therefore fewer mistakes should exist. But because you only get 15 seconds to transmit, most of the QSO-process is automated.
Why?
Well because, if you read the message, someone else sends. And you respond to that, you're too late!
Where are you talking about in this QSO?
Not much exactly! Only my location, signal strength and goodbye. You could change the text but beware of the 15 seconds.

My QSO with Rik GM7VFR:
Explaination:
time signal offset_Hz Tone ~ Message
163430 -9 -0.0 1501 ~ CQ GM7VFR IO75
– He says: How wants to speak with me? I'm in grid square: IO75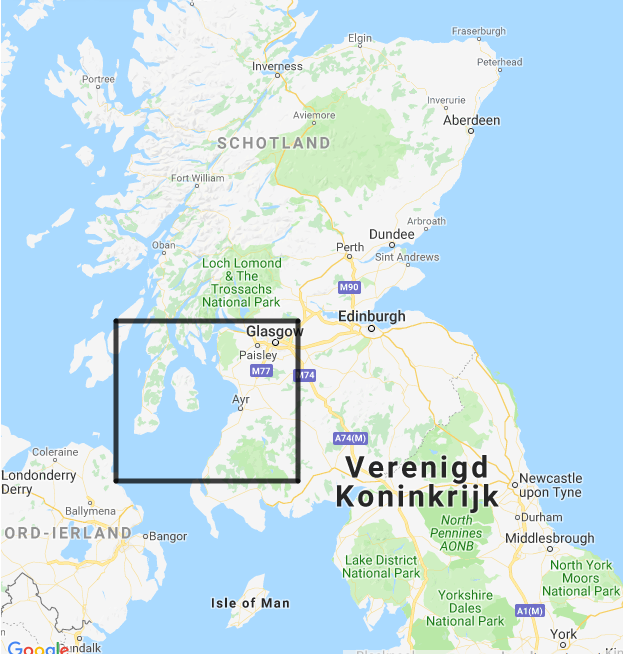 163445 Transmitting 14.074 MHz FT8: GM7VFR PH7GIS JO21
I answer him with my callsign (PH7GIS) and my grid square (JO21)
163600 -11 -0.0 1501 ~ PH7GIS GM7VFR -12
*) He heard me, and tells me my signal strength is -12
163615 Transmitting 14.074 MHz FT8: GM7VFR PH7GIS R-11
I answer back that his strength is -11 (this number is calculated by the software)
163630 -7 -0.0 1501 ~ PH7GIS GM7VFR RRR
He understands
163645 Transmitting 14.074 MHz FT8: GM7VFR PH7GIS 73
I answer back, thanks for this QSO (73)
163700 -3 -0.0 1500 ~ PH7GIS GM7VFR 73
He does the same, and that's the end of the QSO!
These Qso's will take around 1.5 minutes to complete.
This signal strength e.g. -12, what's that?
I'm not sure at the moment, I can't find any information on this topic.
But what I do know is that this -12 have something to do with dB. And closer to 0 is better than going lower like -12. When I find out how this works, I'll update this post.
The verdict
Well, I do like this mode. But I'm not sure if this mode will make PSK disappear. No, I don't think so. Also, all the other modes will be in use, next to each other. And this mode is capable of making long distance QSO without the need for high power.