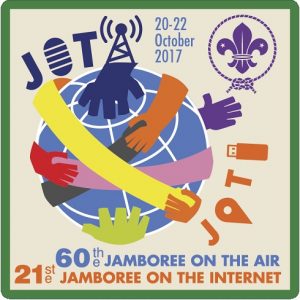 This year I will tell my story of the JOTA 2017:
Sadly I lost all my photos due to a corrupt SD card. So no pictures this year.
Monday 16th October 2017
Monday evening, when I finished my work in Delft, I rushed back home, eating my diner really quick and back on the road to Rijen (small village next to Breda, south of Holland). To bring my antenna's and cables, so that the scouts can start with erecting a 16 meter mast with in the top my Diamond X50 and a 25 meter HF longwire. Which will be installed as sloper. While I was there, why not helping with the JOTI? Together with a big team, we placed, connected and installed 1 server, 5 switches, 30 computers (desktop, screen, keyboard, mouse, headset) and many kilometers of network/power and other cables. See the timelapse.
(the man with the blue/light blue striped shirt, that's me 😉 ) Read More